Hey Friends! It's that time of year again. Teacher Appreciation Week is May 5th-9th! I get really excited about giving gifts so I love this time of year. I wanted to be a little more creative with the gifts I gave our boys' teachers so I went to Pinterest for help. I had so much fun pinning. The only problem is choosing which gifts to give. Maybe I'll give them all. Of course they deserve it!
Check out this idea from Stacy over at She's Kinda Crafty. This was too adorable to pass up. I'm not sure if the teachers paint their nails, but they will after they receive this. Ha!
Domesticated Lady knows how to keep it simple. This one doesn't require a whole bunch of prep work. Love it!
What teacher doesn't like sticky notes? You can never have too many of these. This idea comes from Lindi over at Love the Day.
Take a look at this "minty" gift from Cha-Ching On a Shoe String. Any teacher would love this one.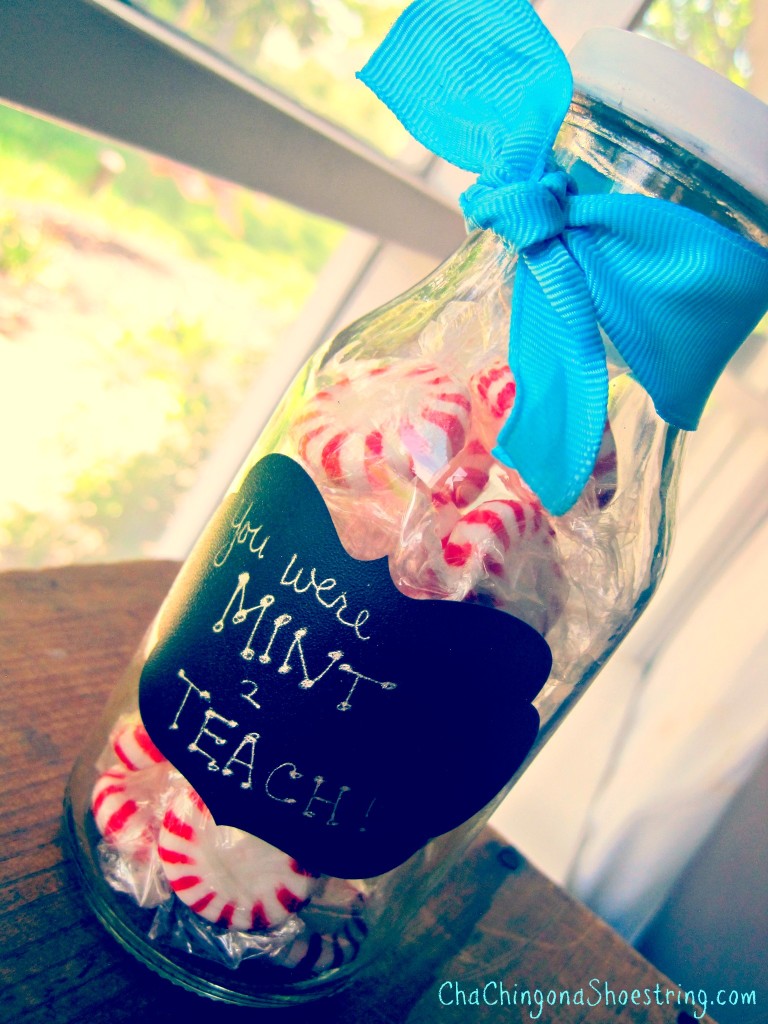 Laura Winslow's idea is another favorite of mine. I never leave home without my lip balm. Look at the label….too stinkin' cute.
Can't wait to make these gifts. Do you do anything special for your child's teacher?