Hi Friends! Happy Thursday! I hope you are having a good week. I've got some FAB news! Tomorrow is my birthday! I am SUPER excited y'all! I am truly blessed that God has allowed me to see another birthday. PTL! A big day like this is a great time to celebrate… right? Well, let's get the party started!
First off, we have a new Facebook Freebie for Fans Only up on our
Facebook page
. If your not a fan yet, what are you waiting for may I ask? (my hands are on my hips…lol) Here's a little about the freebie.
I am constantly trying to keep in touch with parents. It's important to keep documentation of phone calls, face-to-face conversations, emails,…etc. I have a "Keep In Touch Binder" near the telephone in my classroom. There is a Parent Communication Log where I can easily document the day, time, who I talked to, and the reason for the call, email, or convo.
I keep a Student Profile Sheet inside of the binder. I have parents complete this sheet during the first day of school. It lets me know pertinent information about each child.
I keep the binder organized using these Ready Index Dividers (A-Z tabs). I alphabetize the Student Profile Sheet and Parent Communication Log by the student's last name.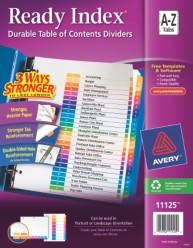 You will need a 1" binder and Avery Ready Index Dividers.
Here's what it looks like: (Note: Since I have a spaced-themed classroom, my cover looks a little different than the one above.)
It's a one-stop shop! Head on over to our and become a fan on our Facebook page to get your freebie.
Second, we are doing our first giveaway with Rafflecopter. Yikes! It seems pretty simple. We can handle this, friends. :)
Three
lucky people will win a product for free from our TPT store. Guess what? It's Winner's Choice too. You can can enter the giveaway starting at 12:00a.m. on August 29th. The giveaway will be open until 12:00a.m (EST) on August 31. Winners will be announced on Saturday evening.
Come on and celebrate with us!
a Rafflecopter giveaway